Over the last 10 weeks the team have made the transition to remote working with their clients. Having ramped up their online presence through Facebook they have successfully been helping people get their CV's ready for employers, worked on interview techniques, dealt with any issues or crisis that clients are experiencing and also put a few people into work.
They have been busy introducing themselves to the online world through a Meet The Team segment on our Brag pages, this has been a great way to get to know each of them. They have also went on to do their own take on the toilet roll challenge!
The CV Challenge, watch it here:
Here is what each of the team has to say about their adapted way of working:
Leann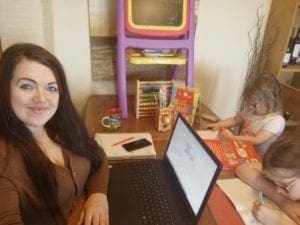 e:  
'Having an online presence has allowed me to engage with my clients in a more instant way,  its less intrusive than having to meet in a local café or have them come into the centre. Being  able to use messenger and zoom calls has been a great way to strike up a relationship with my clients at their own pace. I think it will change the way we work long after the lockdown is lifted as there are so many  positives that have come out of this new way of working'
Julie: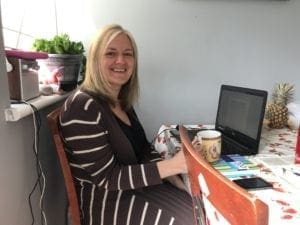 'I have found the last 10 weeks pretty positive. People are engaging more, one reason being, I think, is that they don't have to leave their homes for appointments so they are automatically more relaxed in their own environment. I have done things working from home that I would have normally talked myself in and out of many times before doing them so really pushing my comfort zones! e.g video calls and doing video clips!!'
Kenneth: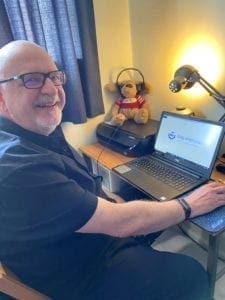 'I've always been pretty well wired to social media and IT based communications systems since I worked  in telecommunications in the Royal Navy Submarine Service. Making the transition to online delivery has not been difficult and it's made meeting with clients, in a virtual world, much easier. I used to see posts suggesting that people get off their computers and phones and 'talk to each other like it's still 1999'. I don't see many of those now, because it's been a blessing for both work, and contact with friends and  family, during lockdown.'
Keith: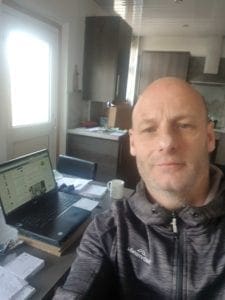 'Initially it was very strange working from home during corona virus isolation,  however adapting to social media and using zoom I have now adapted to a very new way of working. One of the advantages is not travelling around Fife to meet clients has freed up more time and  I engage more frequently with clients because of this. Good news is the clients have embraced the technology now and  are now managing budgeting money better and adapting to staying at home in this present climate.'
Nicola: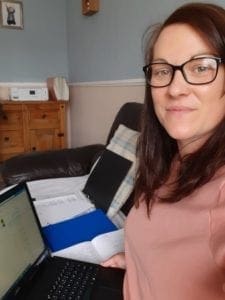 'I have found the last 10 weeks in lockdown to have been a positive experience for me. It has allowed me to work a lot more closely with my clients on a one to one basis. Without the many distractions we all face in daily life, it has made my job in helping people overcome barriers and find work, a more straight forward task and hope the relationships I have made with my clients continue virtually and face to face  when lockdown eases further.'
Roz:
'So my journey working while in lockdown, at times  has been challenging as the major part of my role is meeting clients in their local community face to face so we have had to find new ways to stay connected involving a lot of social media. At times its my clients and I teaching each other how to use the Facebook ???? I am enjoying the new way of communicating with individuals as clients feel this is an easier way to maintain contact. '
If you need help from our employability team click here for our updated contact details.