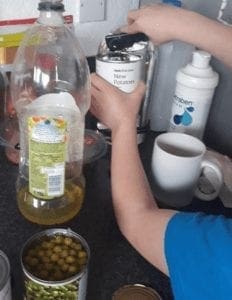 Square Start is a project run by BRAG Enterprises and Fife Gingerbread. We have been working with families in the Levenmouth area who feel socially isolated and would like some help to meet others and join in activities to improve their situation.
The team offer activities for all the family as well as providing one to one support helping to end social isolation. Most of the activities prior to Covid-19 required hands on close contact with the families which, now due to the current restrictions is not permitted. Family activity nights, cooking on a budget session, family exercise, Bookbug sessions, coffee mornings etc. all had to be cancelled.
Did the team get downhearted? Yes of course to start with but it didn't stop them as they saw a challenge, also an opportunity to change how we as a project were delivering our much-needed support.
Bookbug sessions are now delivered through their Facebook page via live video (open to all who visit the page), they have a private group set up for registered families and have supplied their families with family boxes, filled with ingredients for cooking on a budget, recipes, craft items and activities and treats and sweets. The team then upload videos of them taking families through the method of cooking the meals, the families are then posting pictures of the meals and the crafts made on the private group wall.
The team now themselves also understand how easy it is at the moment to feel even more isolated, so they keep their families updated with videos of them out walking the dog, delivering the boxes and just letting them know they are not alone. No-one misses out due to this innovative team, well done Team Square Start!
To find out more about Square start Levenmouth click here.